Have A Nice Death In Space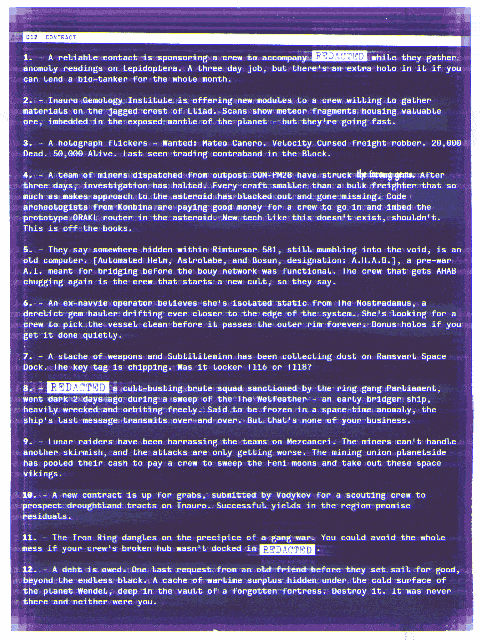 These were originally written as contracts for early-days DiS players in Astrolich's discord server.
While original to the Tenebris system and the highly textured setting created by Christian Plogfors and Carl Niblaeus, many seeds for these contracts were planted by the work of Jason Tocci's 2400 prompts.

Download an alternate PDF version of the table below.
H.A.N.D.I.S.IS AN INDEPENDENT PRODUCTION BY CALEN HEYDT AND IS NOT AFFILIATED WITH STOCKHOLM KARTELL. IT IS PUBLISHED UNDER THE DEATH IN SPACE THIRD PARTY LICENSE.